Edit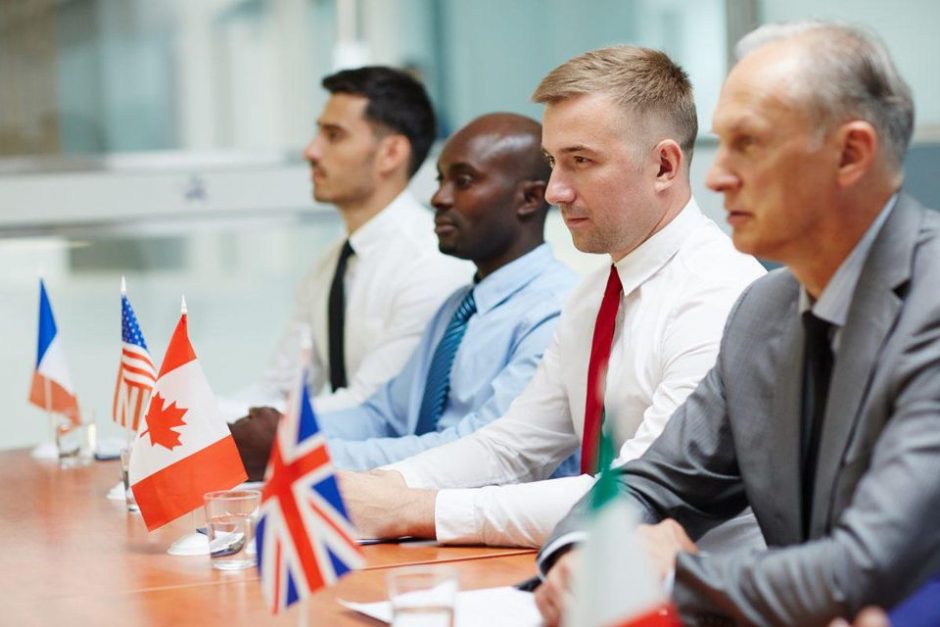 Tax cuts, low unemployment, increased stock market volatility, trade wars and a highly-charged geopolitical climate all played a role in shaping 2018's global financial markets and economy. Yet, with today's rapidly changing news cycle, it can be hard to remember what happened last week, let alone six or eight months ago. Below is a recap of ten of the year's most consequential financial headlines impacting consumers, investors and the financial markets, as well as a sneak peek at what you can expect in 2019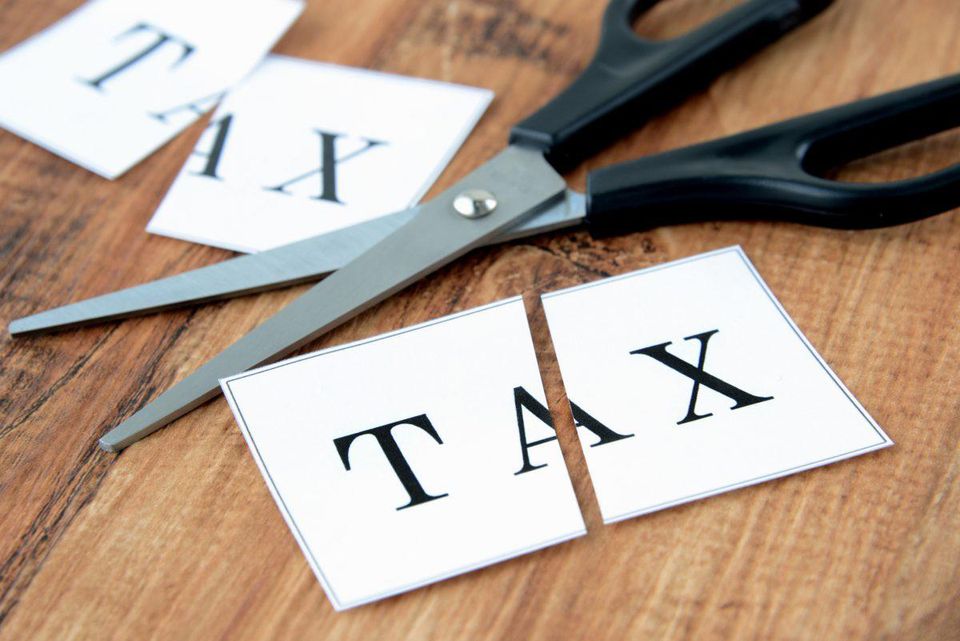 1. Tax cuts are implemented
In December 2017, the most sweeping tax legislation since the Tax Reform Act of 1986 was signed into law. The Tax Cuts and Jobs Act of 2017 (TCJA), which was effective January 1, 2018, permanently lowered the corporate tax rate to 21% and ushered in a broad range of changes, from adjusting individual tax brackets and rates, to nearly doubling the standard deduction. However, the TCJA also eliminates or limits many tax breaks, and much of the tax relief is only temporary. For an overview of provisions under the new tax law, download the IRS publication, Tax Reform: Basics for Individuals and Families.
2. Bull market rages on after briefly entering correction territory
Up until January 30, 2018, the S&P 500 index hadn't fallen 1% or more since August 2017, Investor's Business Daily reported. The market hadn't had a cumulative pullback of even 4% since the presidential election, which many analysts (correctly) believed was not sustainable. After hitting record highs on January 26th, the Dow Jones industrial average, S&P 500 index and Nasdaq composite saw more than a week of heavy selling, leaving them 10% off their highs as of the Feb. 8th market close. Yet, this sell-off wasn't the sustained correction many had predicted. In fact, as of the market close on October 3rd, the stock market had hit record highs a total of 15 times in 2018. Despite a wild ride for investors, as of Black Friday, market performance was flat for the year.
3. Trade war is on
The "trade war" began on March 1st when President Trump announced steep tariffs on steel and aluminum that would take effect the following week. The 25% tax on steel and 10% tax on aluminum coming to the U.S. from abroad was applied broadly at first, with no specific targets and no quotas. The global reaction was swift and fierce, with condemnation coming from European and other foreign leaders, members of Congress and even captains of U.S. industry. Canada, which exports more steel and aluminum to the U.S. than any other country, threatened to retaliate even as it was in the middle of renegotiating the 24-year-old North American Free Trade Agreement (NAFTA) with Mexico and the U.S.
Before Trump met his Chinese counterpart, Xi Jinping, at the G-20 Summit in early December, the U.S. had been scheduled to increase tariffs on $200 billion of Chinese goods from 10% to 25% on January 1, 2019. While details of the agreement remain vague, NPR reports that the agreement would keep those tariffs at 10% percent for at least the next 90 days while the countries negotiate further. The White House says China has also agreed to buy more American goods, although it did not specify how much.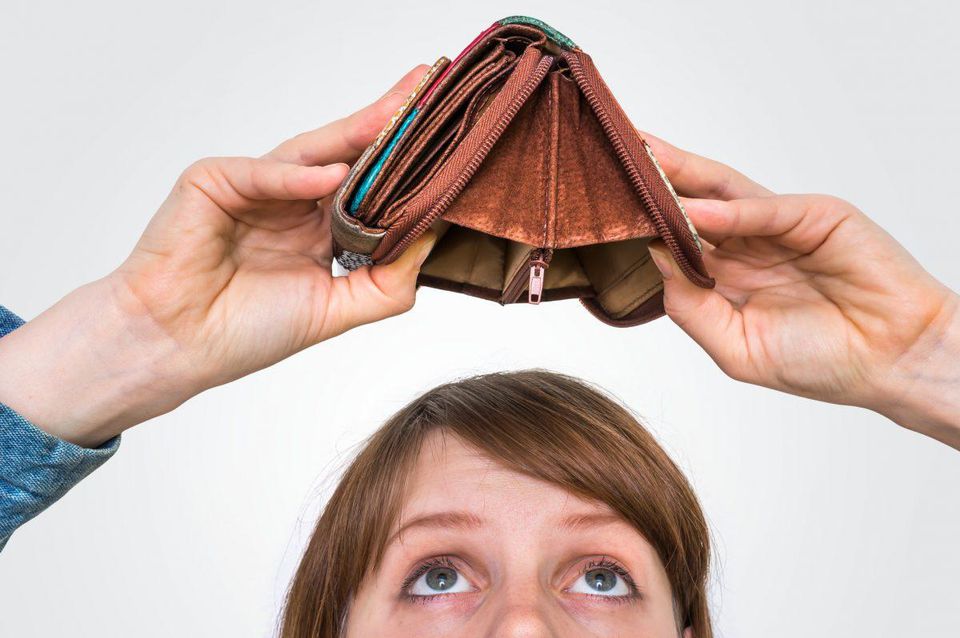 4. DOL fiduciary rule meets its demise
In June, the U.S. Fifth Circuit Court of Appeals confirmed its decision to vacate the Department of Labor (DOL) Rule requiring all financial advisors to act in their clients' best interests with regard to retirement accounts. Critics claimed the rule, which sought to redefine who is considered an investment advice fiduciary under the Employee Retirement Income Security Act of 1974 (ERISA), would be costly for the advice industry to implement and could introduce liability that would essentially end access to financial advice by retirement savors of modest means who could not afford to pay directly for professional financial advice. However, proponents argued that the rule was necessary to provide valuable safeguards to those same investors. Learn What The Demise Of The DOL Fiduciary Rule Means For You: 4 Questions To Ask Your Advisor Now.
5. U.S. unemployment hits 49-year low
The U.S. unemployment rate reached 3.7% in September — the lowest level recorded since December 1969. While the unemployment rate remained unchanged in October and November, at 3.7%, CNBC reported that job growth slowed in November amid fears that economic growth is losing steam. October's jobs count was revised lower from an initially reported 250,000 to 237,000 new jobs. While non-farm payrolls increased by 155,000 for November, economists had been expecting payroll growth of 198,000. The monthly earnings gain of 0.2 percent also fell short of estimates for a 0.3 percent increase.
6. CFPB arbitration rule is overturned
In October, American Banker reported that the Senate voted 51 to 50 to repeal the Consumer Financial Protection Bureau's (CFPB) rule banning mandatory arbitration clauses in financial contracts. The rule, which was released in July, would have prevented banks, credit unions and other lenders from requiring customers to use the arbitration process to resolve disputes, stopping them from filing class-action lawsuits. To overturn it, Senate Republicans used an obscure legislative process called the Congressional Review Act, which allows lawmakers to overturn a recently finalized rule by a majority vote. President Trump signed a resolution on November 1, 2018 to officially revoke the arbitration rule.
7. Fed raises interest rates three times, then pauses
Since breaking from seven straight years of near-zero rates during the Great Recession, the Federal Open Market Committee (FOMC), which is the Federal Reserve's rate-setting committee, has raised rates eight times — by a quarter-percent on each occasion — since December 2015, including three rate increases in 2018. At its November meeting, the FOMC decided against raising its benchmark interest rate, leaving the federal funds rate unchanged at a range of 2% to 2.25%. The FOMC previously expressed the intention of carrying out a total of four rate hikes in 2018. The Committee is scheduled to meet again on December 18 -19. If the Fed hikes rates in December, it will be the fourth time the central bank has pushed up rates this year.
A hike in the federal funds rate indirectly impacts everything from mortgages to auto loans and credit cards. However, since savings rates generally rise at a slower rate than borrowing rates, it's likely that consumers have seen little to no change in savings and checking account interest rates. If rates continue to increase, banks will eventually need to raise interest rates on deposit accounts to remain competitive.
8. Goodbye, NAFTA – Hello, USMCA
NAFTA got a new name in 2018. GETTY IMAGES
After more than a year of intense negotiations, The Washington Post reported on October 1st that the United States, Canada and Mexico reached an agreement to update the North American Free Trade Agreement (NAFTA), the 1994 pact that governs more than $1.2 trillion worth of trade among the three nations. The new deal, which was signed by the leaders of all three countries at the G-20 Summit in Buenos Aires, will be known as the United States-Mexico-Canada Agreement, or USMCA. The deal will require ratification by all three countries' legislatures before taking effect.
9. Housing market slows
In late November, Goldman Sachs economists outlined their view on the housing market for the years ahead and the message for investors was clear — the post-2012 boom in home prices is over. Goldman cites three fundamental drivers of the slowdown in the housing market, none of which are likely to soon reverse, according to the firm: (1) mortgage rates have increased 100 basis points since 2017, putting pressure on affordability; (2) house prices have grown faster than rents and incomes since 2012, exacerbating the impact of rising rates; and (3) the 2017 tax law changes reduced the tax benefits of owner-occupied housing relative to renting.
10. Economy sees strongest back-to-back growth since 2014
The U.S. economy expanded at a 3.5% pace in the third quarter as consumers opened their wallets, businesses restocked inventories and governments boosted spending, marking the strongest back-to-back quarters of growth since 2014, according to Bloomberg news. Consumer spending, which accounts for about 70 percent of the economy, unexpectedly accelerated to a 4% increase – the best since 2014 – while the 0.8% gain in nonresidential business investment was the weakest in almost two years. In two volatile categories, inventories provided the biggest contribution since early 2015, while the drag from trade was the largest in 33 years. Government spending rose by the most since 2016.
Expect slower growth in 2019
As 2018 draws to a close, the ongoing uncertainty about trade and economic growth is starting to weigh on markets. The direct effects of tariffs and rate hikes are important, but not as important as the indirect effect on investment and consumer spending. For example, a key supplier to Apple AAPL +0% in the U.S. warned that decreasing orders from the iPhone manufacturer would hurt its fiscal outlook. U.S. consumer spending increased more than expected in October, but a deeper analysis showed the gains were driven by higher gas prices and spending on items used in cleaning up from the hurricane season. After adjusting for one-time factors, spending looked weaker.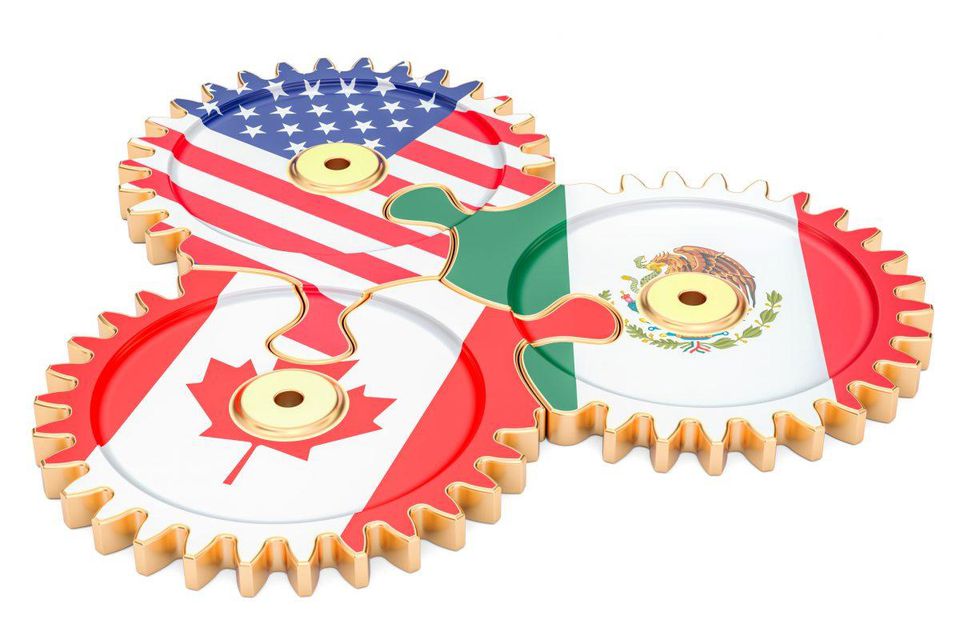 Both Japan and Germany experienced a decline in GDP last quarter, although much of the decline can be attributed to special circumstances. Natural disasters disrupting exports and weaker consumer spending pushed Japanese GDP lower. Germany released its third-quarter GDP, and it also showed a contracting economy. Germany's GDP shrank by 0.2% in the third quarter. Much of the decline came from regulation changes delaying auto sales, but the weakness was broad.
The data indicate uncertainty is slowing down investment and restraining spending on key items. As consumers and corporate financiers become less certain about economic growth and the regulatory environment, they slow down their own activity. That means fewer iPhones get purchased and investment in new factories or equipment declines. Trade restrictions on one product also affect far more than just a few companies in the targeted country. We're seeing this play out with General Motors GM +0%' (GM's) recent announcement that it will shut down production at five facilities in North America and reduce its salaried workforce by 15%, including a quarter of the company's executives. The automaker anticipates that the plan will make it more efficient, saving $6 billion a year by the end of 2020 and allowing it to share technology across all of its vehicles, reducing the amount of time and workers required to build cars.
As you look to the year ahead, it's important to keep in mind that your individual goals, timeline and tolerance for risk should be the primary factors driving any changes you and your financial advisor make to your personal strategy going forward. So while it's important to understand what's taking place in the markets and economy, it's critical that you're communicating with your advisor on a regular basis, asking questions and discussing how changing conditions may or may not impact your personal strategy and goals. To learn more about what may be in store for the markets and economy in 2019, download our free guide.
Published: Dec 24, 2018
Source: https://www.forbes.com/sites/rcarson/2018/12/23/a-look-back-at-10-of-the-top-financial-news-stories-of-2018/#30d2edc6bd1d